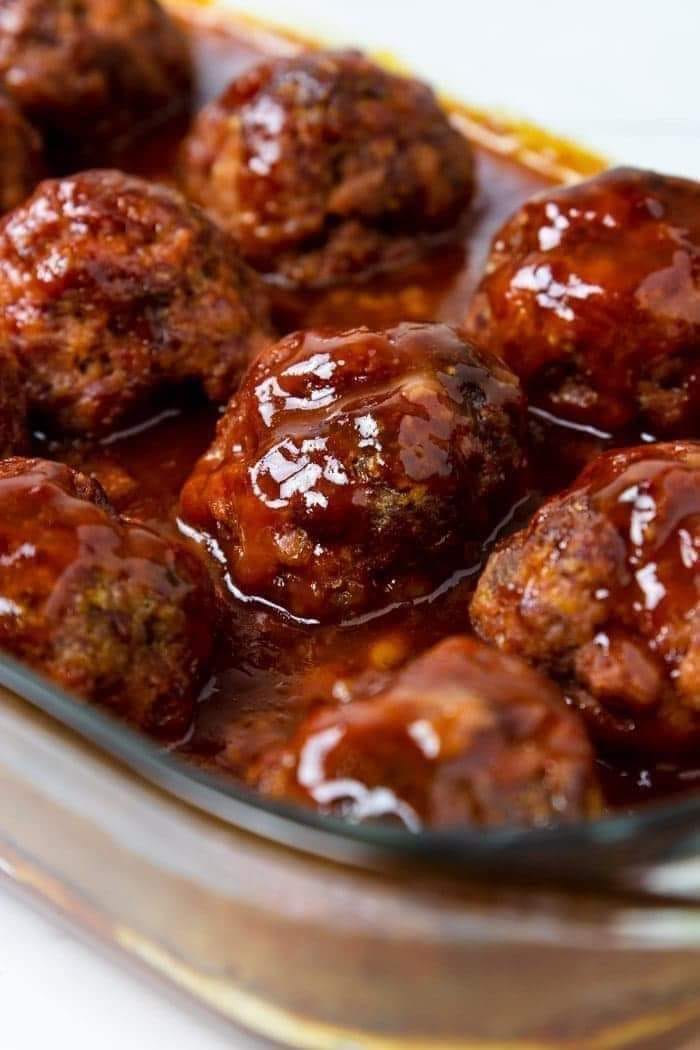 If you've never made these before, you may be surprised to see graham crackers on the shopping list. Trust me. They do the same work that traditional breadcrumbs do—with an added sweetness that really complements the saltiness of the ham.
These ham balls would be an appetizing snack on their own, but we take it up a notch—and toss them in a beautiful, glossy sauce that continues to give you that savory-sweet flavor satisfaction.
These are easy ingredients to get your hands on—this recipe also happens to be one of my absolute favorite ways to use leftover ham. So wherever you grew up—and wherever you are now— this Midwestern Meatball will comfort you and your family.
Ham Balls
A friend from Iowa sent me this recipe !! I am not a "ham" fan, but I know these would be delicious. ! A great appetizer for the holidays or as a meal over rice or noodles !
Ingredients :
1/4 pound bacon, diced small

1 pound ham, finely ground

1 pound ground pork

2 eggs

1 cup breadcrumbs

2 Tbsp brown sugar

2 teaspoons dry mustard

1 teaspoon salt

2 Tbsp pineapple juice

Mix all of above together and form into one inch balls
Glaze :
1 cup pineapple juice

1/2 cup cider vinegar

1/2 cup brown sugar

1 Tbsp ketchup

2 teaspoons dry mustard

1/2 teaspoon cayenne (optional)

1 teaspoon corn starch mixed with 2 Tbsp cold water
Directions: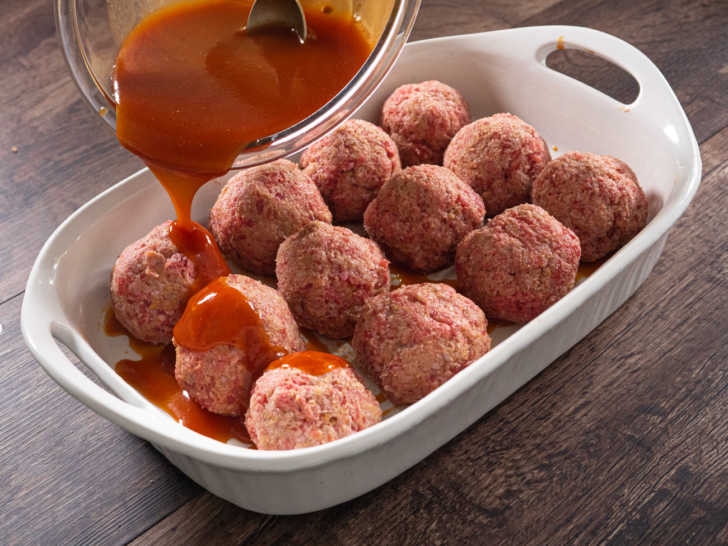 Mix all of above together and warm in a sauce pan until slightly thickened.
Pour the glaze on prior to placing ham balls into oven, and baste at the 15 minute mark.