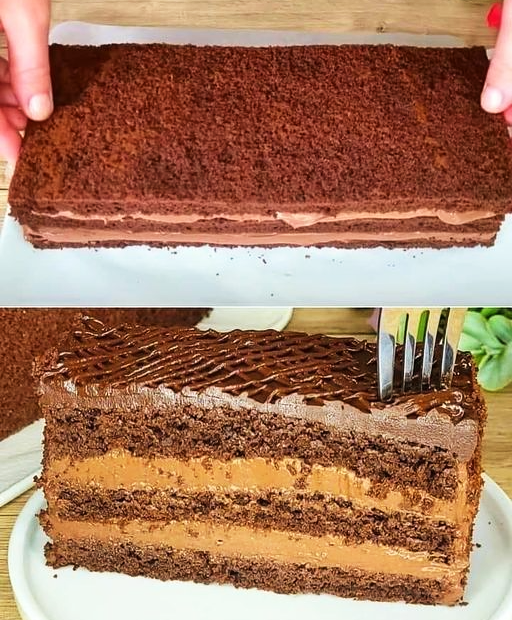 4 eggs
120 g sugar
80 g Greek yogurt
100 g vegetable oil
175 g flour
55 g cocoa
2 teaspoons of baking powder
1 pinch of salt
Cream:
400 g spreadable cheese
100 g Greek yogurt
55 g cocoa
250 g condensed milk
Wet:
100 g of water
50 g sugar
Ganache:
20 g liqueur
100 g dark chocolate
40 g milk
60 g butter
1.Cake: in a bowl mix the eggs with sugar, oil and yogurt. Separately, mix flour, cocoa, baking powder and salt. Combine the two compounds and pour the mixture into a rectangular pan. Bake at 200 degrees for 12-15 minutes.
2. Cream: mix the cream cheese with the yogurt, cocoa and condensed milk.
3. Wet: dissolve the sugar in the water.
4. Ganache: Melt the chocolate in the milk, butter and liqueur.
5. Now assemble the cake and serve it.