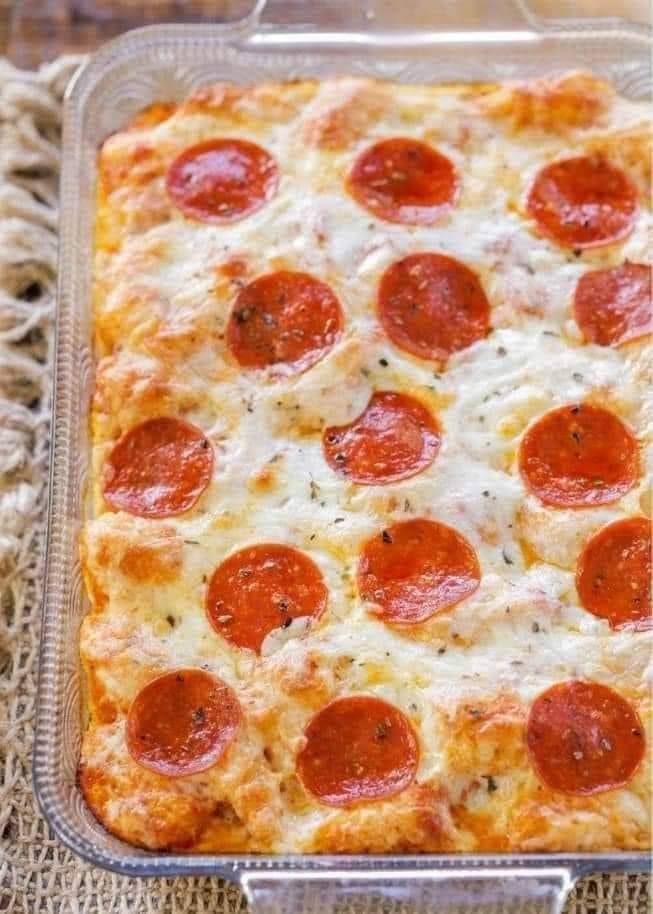 Ingredients:
16.3 oz can Grand Biscuits
8 oz. jar pizza sauce we prefer Classico or homemade pizza sauce
3 cups Mozzarella cheese shredded (and divided)
1 tsp pizza seasoning
Pizza toppings
Instructions
Preheat oven to 375.
Cut the 8 biscuits into 8 parts each. Add those to a bowl and mix with 8 oz. pizza sauce (we like Classico if going store-bought but also have a homemade pizza sauce recipe) and 1 ½ cups shredded Mozzarella cheese. Mix this well and pour into a greased 9×13 baking dish.
Top this with another 1 ½ cups of shredded cheese and pepperoni slices. Bake for 18-22 minutes or until biscuits are golden brown and cheese begins to brown.