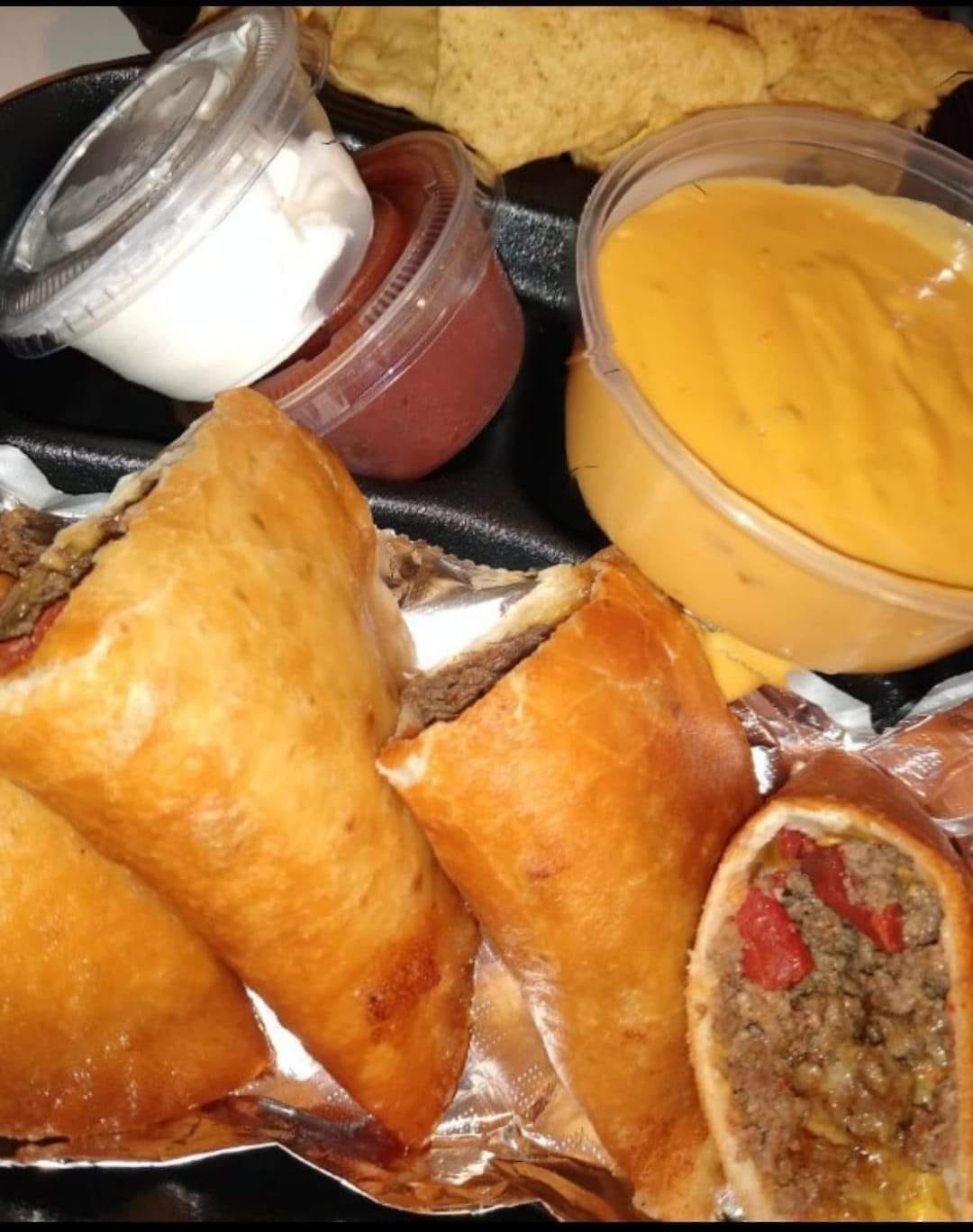 Ingredients:
1 lb lean ground beef (I used a 90/10 lean meat to fat ratio)
1/3 cup chopped onions
1 tsp chili powder
1/2 tsp onion powder
1/2 tsp garlic powder
1/4 tsp ground cumin
1/2 tsp salt
1/4 tsp black pepper
8 oz sharp cheddar cheese
2 cups pintos beans (optional)
1 TBSP lard (for refried beans)
8 large burrito sized flour tortillas oil for frying
Directions:
In a preheated skillet add 1 TBSP oil, onions, a pinch of salt and saute until onions are golden brown and translucent -Next add ground beef, seasonings, spices and brown, then set aside to cool.
If you are using beans, in a preheated skillet add 1 TBSp lard or oil, add 2 cups pinto beans, heat and mash until they are a thick paste set refried beans aside to cool and stiffen.
To assemble take 1 large flour tortilla, add refried beans, ground beef and cheese to the center fold in two sides, then roll over once, slightly pull the roll back to tighten, then complete the roll be sure to tuck and roll tightly for a better fry or bake.
IF YOU ARE FRYING:
You will preheat fry oil to at least 350 degrees Fahrenheit.
Place chimichanga seam side down and hold in place for thirty seconds then continue to fry on both sides until exterior is a deep golden brown color, then place on a wire rack.
IF YOU ARE BAKING:
Place chimichangas seam side down on a baking sheet.
Preheat oven to 425 degrees Fahrenheit and bake for 20 to 25 minutes Garnish with your favorite salsas, sauces, sour cream and fresh ingredients.
ENJOY!