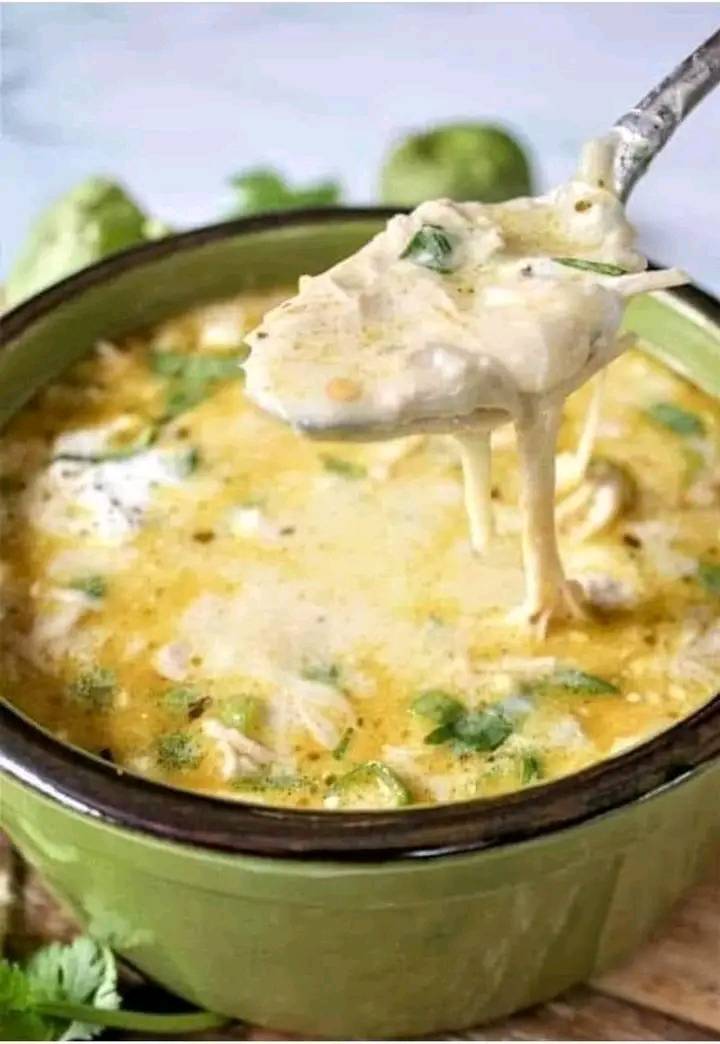 INGREDINETS:Crock Pot Green Enchilada Chicken Soup 
2.5 lbs of boneless skinless Chicken Breasts or thighs
28 oz can of Green Enchilada sauce
24oz of Chicken broth
1 Cup half and half or heavy whipping cream
 2 Cups Monterey jack cheese
4 oz cream cheese, cubed at room temp
4oz Green Salsa ( salsa verde)
Salt and Pepper to taste
METHOD:
1. In Crock Pot add Chicken breasts or thighs, green enchilada sauce and chicken broth…cook on low for 6-8 hrs
2. About 30 min before serving Remove Chicken and Shred. the add shredded chicken, Jack Cheese, Cream Cheese, 1/2 and 1/2 and green salsa to crock pot. stir until cheeses are melted. * you can add additional salsa for taste.
3. You can top with sliced avocado, Cilantro, green onion and sour cream and add strips of Crisp tortillas if you like!.
Serve and enjoy