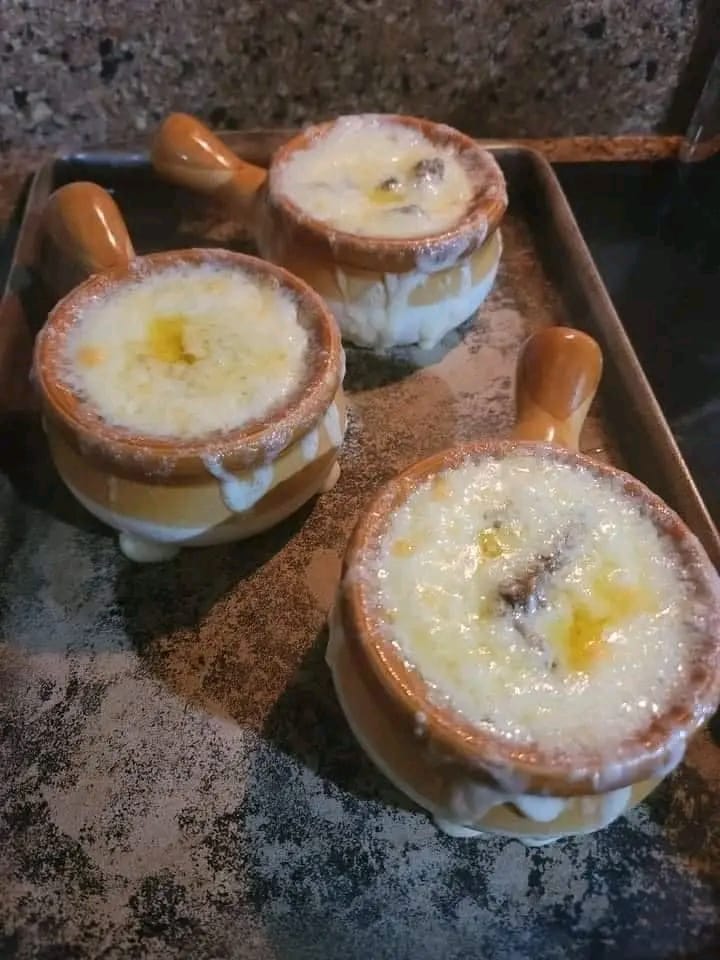 If you have never tried the Outback Steakhouse Walkabout Soup, you are missing a wonderful bowl of soup. 
 Must express something to keep getting my recipes…. Thank you!

Ingredients:

4 large yellow onions, sliced
2 cloves garlic, minced
2 tbsp butter
2 tbsp all-purpose flour
4 cups beef broth
2 cups water
2 tbsp Worcestershire sauce
2 bay leaves
Salt and pepper to taste
Grated Parmesan cheese for garnish

Instructions:

In a large saucepan, melt the butter over medium heat.
Add the sliced onions and garlic, and cook until the onions are soft and translucent, about 10 minutes.
Stir in the flour until blended, then gradually add the beef broth, water, Worcestershire sauce, bay leaves, salt, and pepper.
Bring to a boil, then reduce heat and simmer for 30 minutes.
Discard the bay leaves and ladle the soup into bowls.
Sprinkle with grated Parmesan cheese and serve. Enjoy!