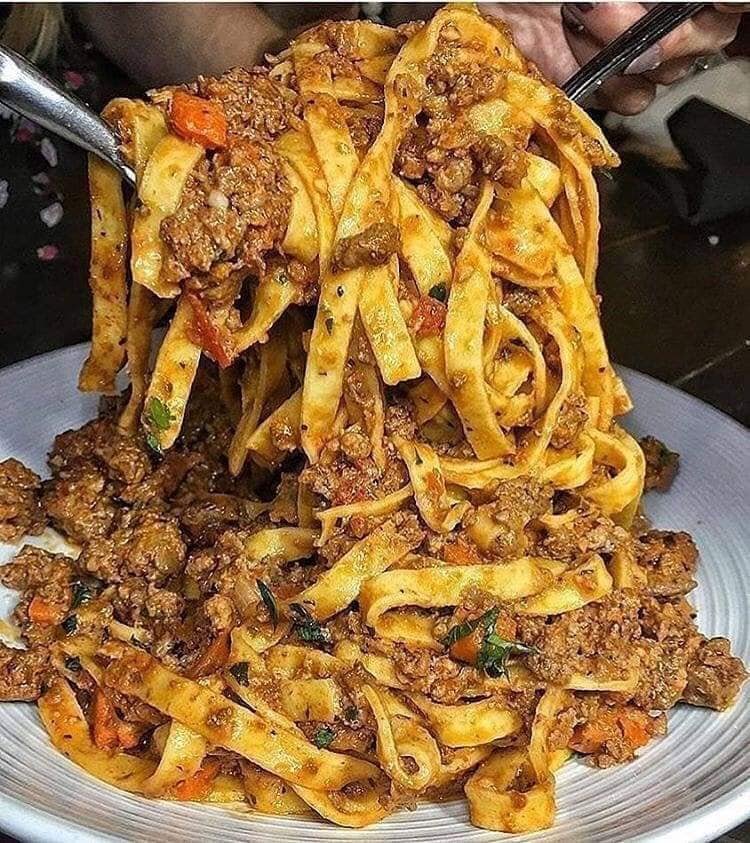 INGREDIENTS
• Noodles Noodles
•Tomato paste
•Minced meat
•Garlic
•Margarine
• Seasoning for meat (Edu Guedes)
•Olive
•Onion
•Parmesan cheese
MACARONI PREPARATION METHOD
Prepare the pasta according to the packaging (al dente) then crush the garlic cloves in the pan, add a spoonful of margarine and let it brown. Throw in the noodles and sauté well!
METHOD OF PREPARATION OF THE MEAT
Season the meat with garlic, seasoning and salt. Then put a drizzle of olive oil in the pan with the chopped onion and let it brown, then pour the meat slowly, stirring with the spoon so that it is very loose.
Then put the chopped olives and tomato paste and let it boil well.
Now just put the pasta on the plate, the meat on top and sprinkle with Parmesan cheese!
Quick and delicious recipe!