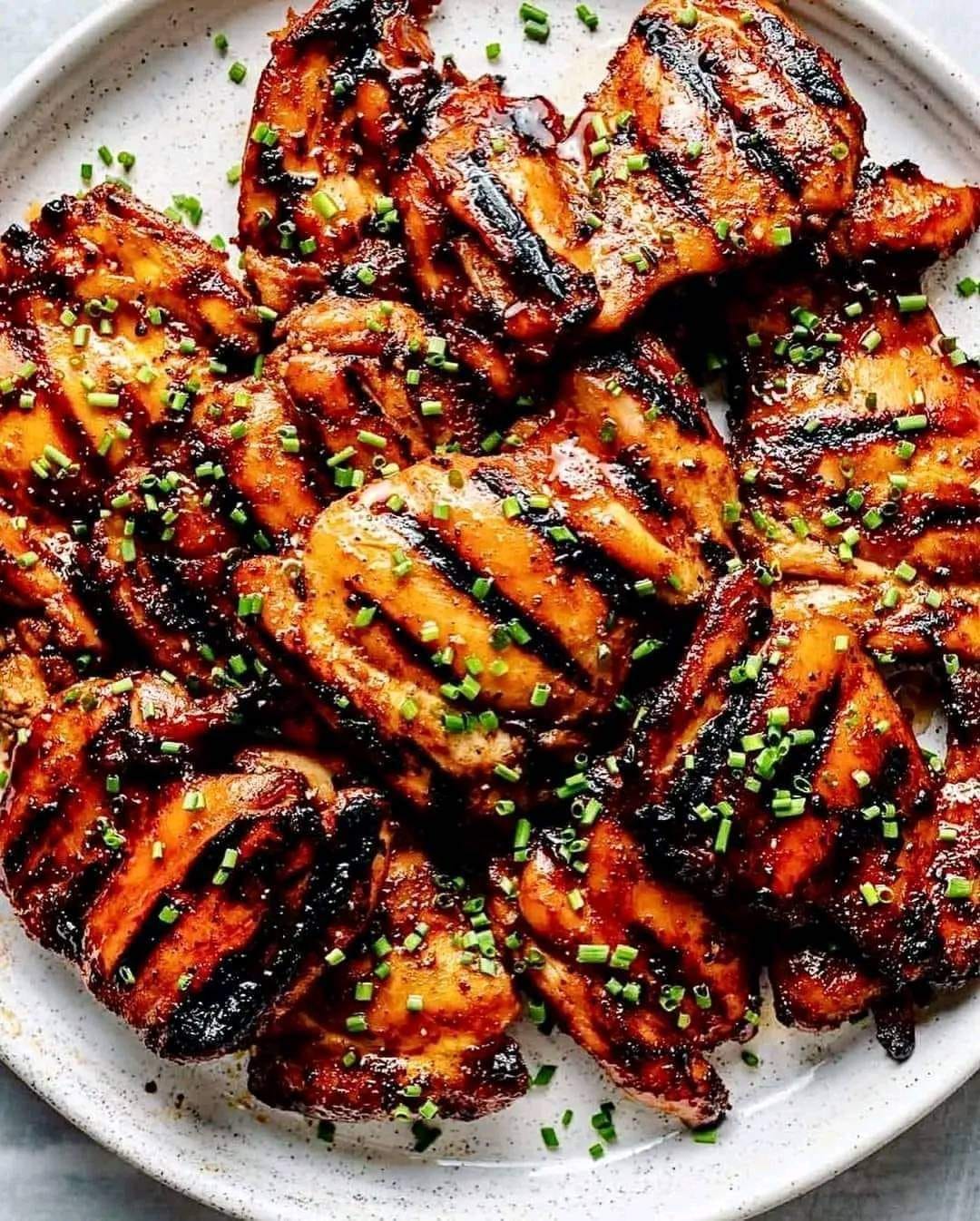 Juicy, sweet and smoky, my GRILLED HONEY BUTTER CHICKEN is perfect for dinner tonight (no prep or marinating time necessary!) or for a cookout this weekend. It's an easy Summer Dinner favorite in our house! I hope you love it~
INGREDINETS
4 tablespoons unsalted butter
1/3 cup honey
1 garlic clove minced
1 1/2 pounds boneless skinless chicken thighs or breasts
Salt & freshly ground pepper
1 teaspoon smoked paprika
1 teaspoon roasted garlic powder (it's so good!)
Chopped chives
Methode
Heat your Twin Eagles Grill to high.
Combine the butter, honey and garlic in a saucepan over medium heat.
Heat until the butter melts and the mixture is bubbling, then remove from the heat.
Season the chicken with salt, pepper, smoked paprika and garlic powder.
Grill the chicken on one side until golden, then flip.
Glaze the chicken with the honey butter mixture and continue to grill until cooked through (keep glazing!).
Remove the chicken from the grill and brush with more of the honey butter, top with chopped chives and serve.