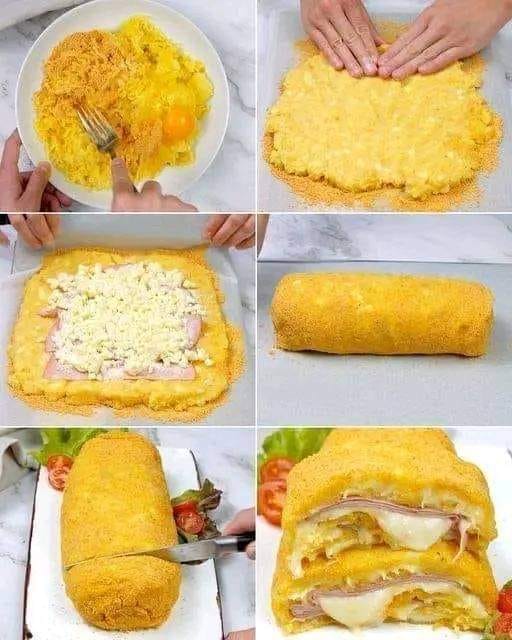 Ingredients
500g boiled and peeled potatoes
1 egg
20g of breadcrumbs
70g of cheese
140g Parmesan cheese
sliced ham
140g of cheese
Breadcrumbs for coating.

 Preparation:
1. Season the boiled potatoes with salt, add an egg, 1/2 cup of cheese and breadcrumbs. Mix to match.
2. Sprinkle a piece of parchment with breadcrumbs evenly covering the surface. Add potato mixture on top and spread into an even rectangle.
3. Top with slices of ham and cheese, then gently roll into a log.
4. Bake at 190°C/375°F for 30 minutes.