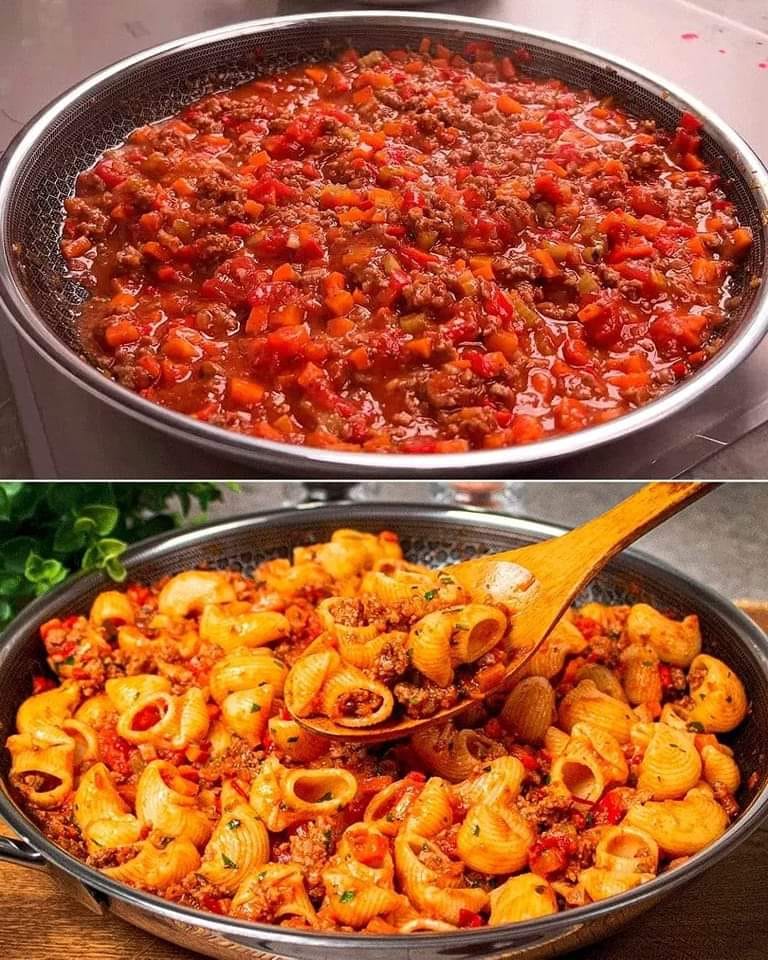 Ingredients:
1/2 kg minced meat
1 onion
1/4 bell pepper
1 head garlic
1 potato
1 carrot
1/2 box tomato puree
salt to taste
pepper, cumin, paprika and ground chili to taste
w/n water
Preparation:
1. Peel and wash the vegetables.
2. Chop the onion and bell pepper and fry in a pot with a little oil.
3. Once the onion has browned along with the bell pepper, add the minced meat to cook.
4. Meanwhile, grate the carrot and once the meat has been cooked, add it to the pot.
5. Salt the preparation to taste and add these condiments, mixing everything well and add the tomato puree.
6. Once the puree has been added, add approximately the water, depending on the size of the pot, and let it boil.
7. Cut the potatoes into small cubes and once the pot is boiling, place the potatoes and let them boil for 10 minutes.
8. Once the 10 minutes have passed, place the noodles and wait for it to be cooked. And ready to serve!!! Enjoy it!!..
9. Always check the tastes of what you are cooking as the recipe is being made.