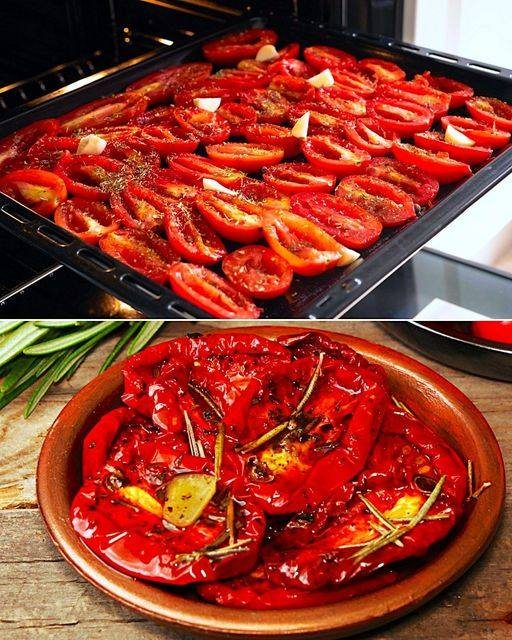 Dried Tomatoes in Oil: the Best Recipe to Make Them
Sundried tomatoes in oil are a delicious way to preserve tomatoes for a long time and give them an intense and concentrated flavor.
Ingredients
tomatoes
Salt
Cider vinegar
Sunflower seed oil Olive oil
capers
Fresh mint
Garlic
Chilli to taste
Preparation
Cut the tomatoes into three parts (or two if they are small), cover them with salt and vinegar and let them dry in the sun (on a net).
Turn them over during this procedure.
Once the tomatoes are completely dry, rinse and let them dry.
Then in a bowl add the seasoning, stir and fill the jars.
Finally add both types of oil.
Do not close the boxes for 8-10 hours in order to squeeze out the necessary air, then you can close them.