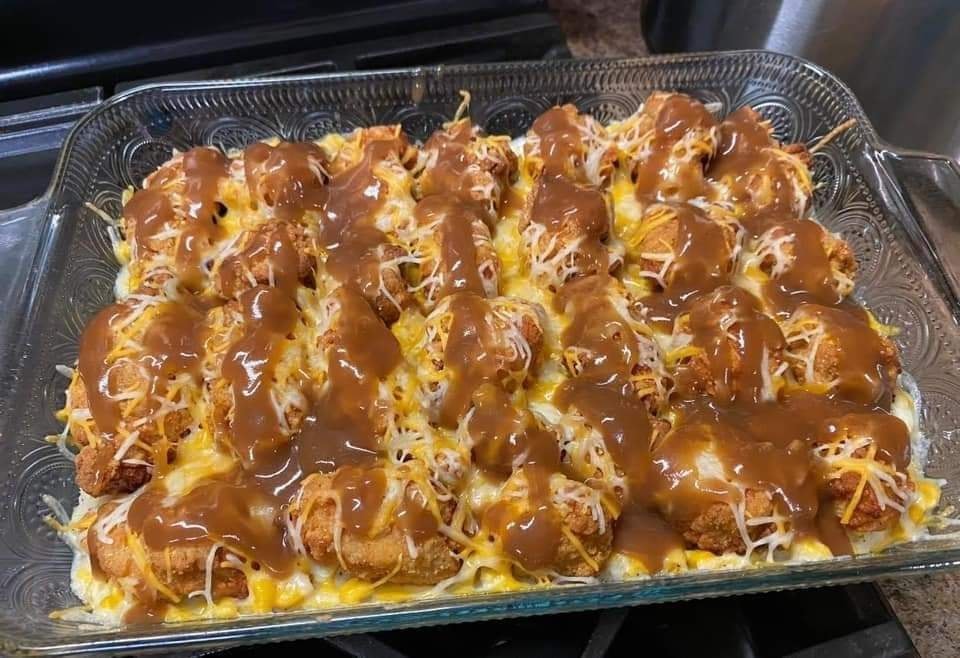 This KFC famous bowl casserole has become a huge hit in our house and super easy to make.
Homemade KFC Bowl Casserole
Have you ever wanted all the cozy flavor of a KFC bowl, but you were too comfy to want to leave the house? Well, friends, we have the recipe for you. This easy KFC bowl casserole lets you recreate your favorite KFC comfort food right in your own kitchen.
We can already envision ourselves scooping out a generous portion of this KFC Bowl Casserole and snuggling up on the couch…devouring it without any guilt and being SO happy about it! This casserole hits all the right spots when it comes to homestyle comfort food. It will warm you from the inside out!
What is a KFC Bowl?
You might be wondering what a KFC Bowl is. If you don't have a KFC nearby, it's one of the menu items that has all of the best ingredients combined into one big bowl. It's often called KFC's Famous Bowl and for good reason!
Ingredients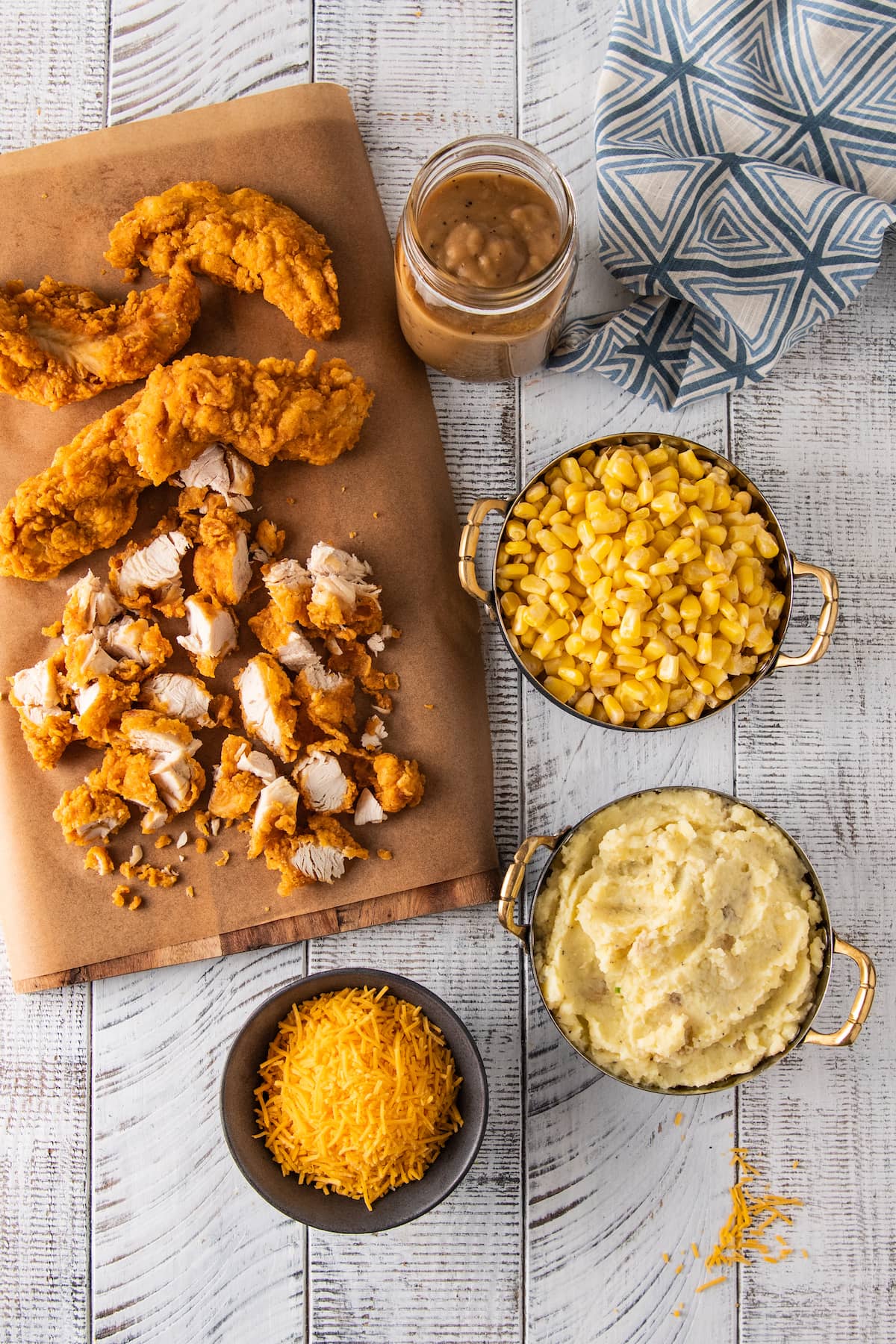 1.5 lbs Bag Frozen Popcorn Chicken, partially cooked and cut into ¼'s

2 (1 lb) Packages of Premade Mashed Potatoes (Simply or Bob Evans)

4 Cups Corn, Frozen or canned, drained

2 Cups Shredded Cheddar Cheese

1 (18 oz) Jar of Brown Chicken Gravy
Instructions:
Preheat oven to 400 degrees
Cook popcorn chicken in the air fryer at @ 400 degrees for 4-5 minutes. You want it to be cooked enough that you can cut it into ¼ pieces.
Cook mashed potatoes in the microwave for 2 minutes, to warm them up enough that they are easy to spread.
Spread the mashed potatoes in the bottom of a 9 x 13 baking dish.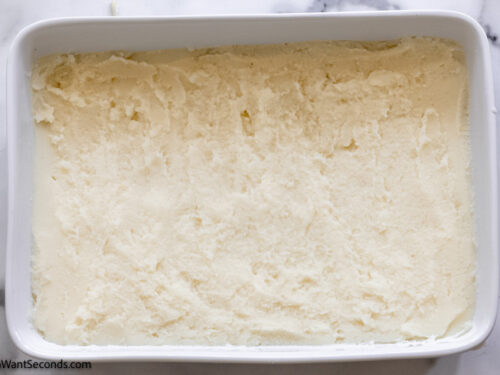 corn over the top.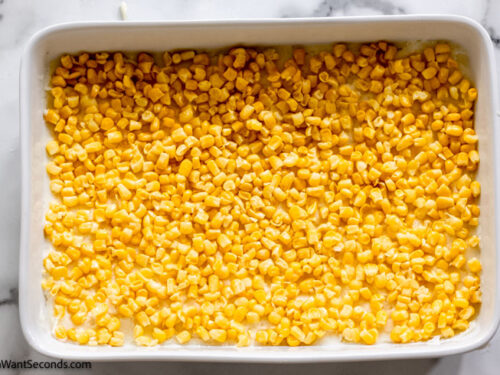 the cut-up chicken pieces evenly across the top.
Bake uncovered for 15 minutes
Remove from the oven, sprinkle shredded cheese across the top.
Put back in the oven and bake for about 5 minutes until the cheese is melted.
Heat up gravy in the microwave.
Pour hot gravy over the top.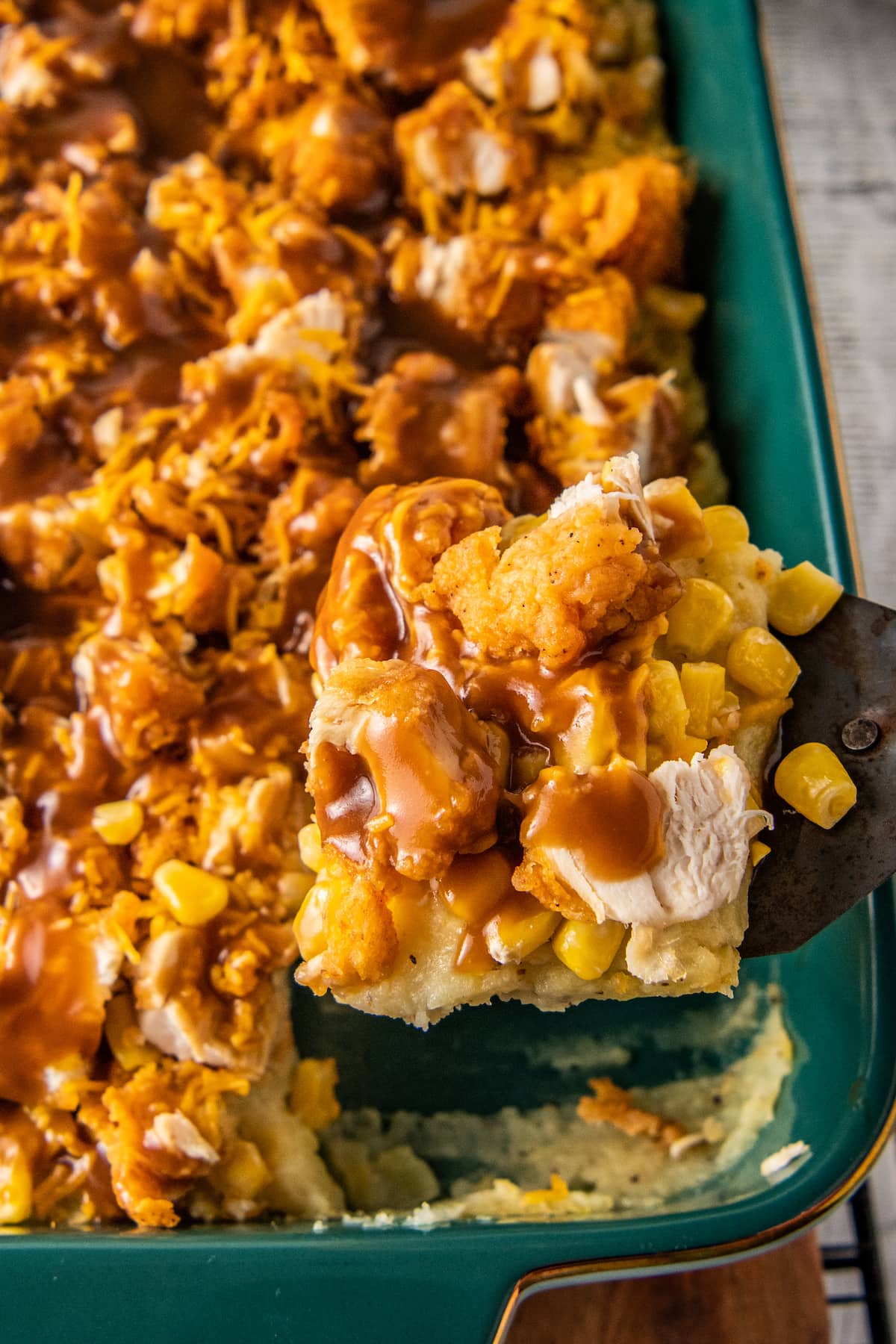 Serve & Enjoy!